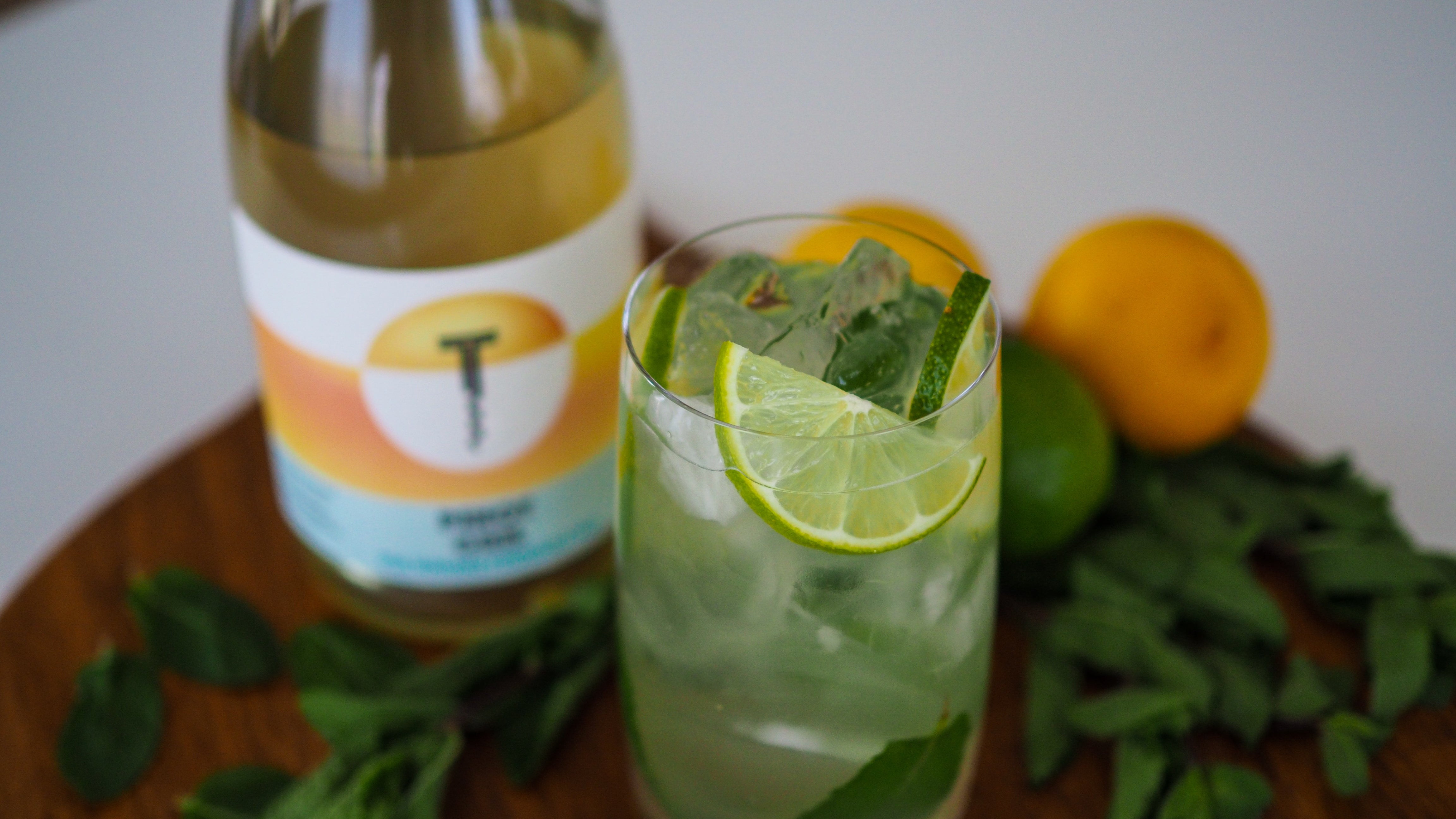 Nothing says summer quite like a cold mojito on the patio. We decided to give this classic cocktail a County twist and swap your typical white rum for Traynor's Pinot Gris— this wine is dry and has aromas of baked pear and a touch of lemongrass which makes it a great substitute with a punch of flavour. The result: an easy and tasty cocktail with minimum fuss so you can sit back and relax.
Ingredients:
3.5 oz Traynor's Pinot Gris
0.5 oz Fresh Lime Juice
0.5 oz Simple Syrup (or Agave Syrup)
2 oz Soda Water
8 Mint Leaves
Garnish: Lime Half Wheels
Directions:
Step 1: Chill the Pinot Gris and the soda water.
Step 2: Once well-chilled, mix the win, the syrup and the lime juice in a tall glass.
Step 3: Give the mint a couple of small taps in your hands to release the herb's aromas. Add to the glass.
Step 4: Add the soda water and top up the glass with lots of ice.
Step 5: Garnish with the lime half wheels and get ready to close your eyes, take a sip and travel to a distant beach—all from the comfort of your home!
Always remember when making mojitos that fresh is best! Try choosing the freshest produce available for the limes and mint leaves as they will definitely make the flavours stand out, while complementing the subtle French oak and lemongrass notes from the Pinot Gris. 
The mojito is a classic for a reason—this drink originated more than 500 years ago in Havana, Cuba making it one of the oldest mixed drinks still consumed today. 
PRO TIP: This cocktail is super easy to scale up if you're hosting an unforgettable summer patio hangout after a long winter (and lockdown) apart.
—
 We want to see how you're getting creative with our wines and vermouth — be sure to tag us @traynorvineyard so we can share. Cheers!