Our vineyard, our terroir
Meet our team
Living wage employer
Discover the Unique Terroir of Traynor Family Vineyard
Welcome to Traynor Family Vineyard, where we have been cultivating grapes, and creating exceptional wines since 2009. Our vineyard is located in the heart of Prince Edward County, a region known for its unique microclimate and ideal growing conditions for cool-climate grape varietals. Our passion for agriculture and commitment to sustainable practices has led us to become one of the most respected wineries in the area.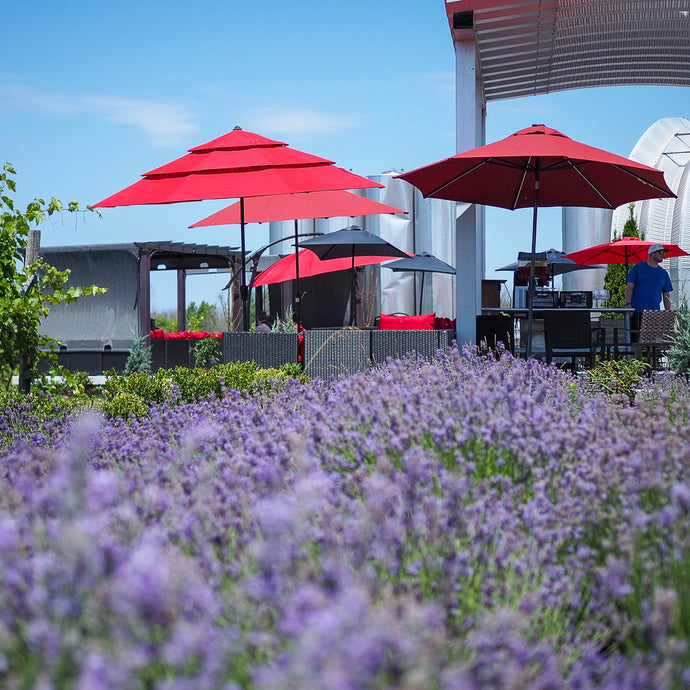 Organic and Biodinamic
We grown our grapes using organic and biodynamic practices. We avoid the use of any animal products in the production of our wines, including the use of animal-derived fining agents such as egg whites or milk proteins which makes all of our wines 100% vegan.
Sustainable Wines
Additionally, most of our wines are all unfiltered raw and utilize natural yeasts as much as possible. We aim to keep sulphite additions as minimal as possible while maintaining the integrity of the wines. We specialize in natural wine styles of wine such as orange wine, Piquette, and pet-nat, but we also make very good conventional wines.
Agroforestry
We are committed to sustainable practices that protect and enhance the natural environment. We strive to use organic methods in all aspects of our vineyard and winery operations. We believe that the health of our vineyard is directly linked to the health of the ecosystem that surrounds it. we incorporate agroforestry and permaculture techniques such as companion planting and the use of permaculture swales to improve the flow of water and the overall health of the vineyard ecosystem. We also retain a permanent cover crop to improve the soil ecology, health and hydrology, and to provide a source of food and habitat for beneficial insects and wildlife. This holistic approach to vineyard management not only improves the health and yields of our grapes but also contributes to the sustainability and biodiversity of our vineyard ecosystem.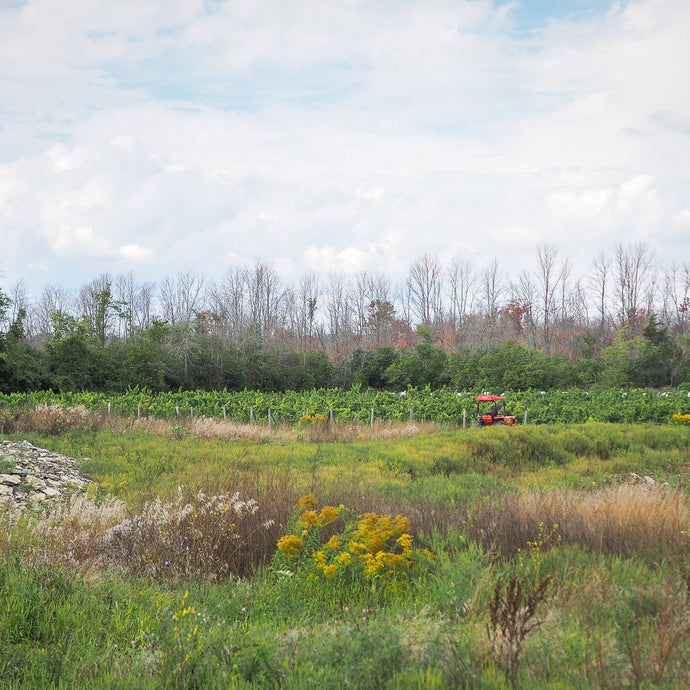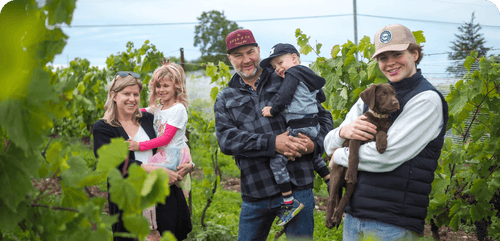 The family behind Traynor Family Vineyard
Behind every winery in Prince Edward County, you will often find an inspiring story about someone following their passion for wine, the soil, or the potential of this region. Whether they are the o...
read more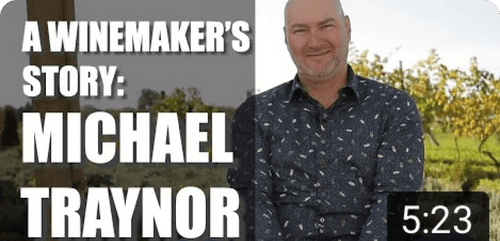 For eat sake: Interview with Mike Traynor
Last fall, our friends from For Eat Sake came to the winery and followed me around with a camera for a day. We first discussed having them come to make a promotional video in the early summer, but ...
read more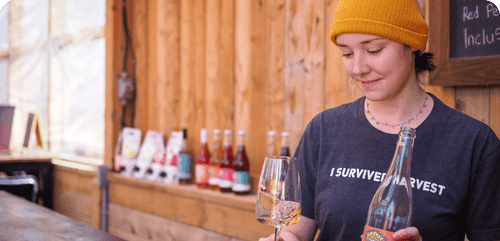 Meet the team: Sophie Barber
With a busy season ahead Traynor is excited to welcome Sophie Barber to the team! She is a master of all trades and chances are you will see her working behind the scenes, but also a smiling face 

read more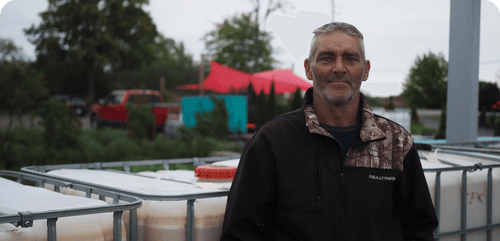 Meet the team: JR McQuaid
By now, you have seen the amount of work and thought that goes into the vineyard each season at Traynor Vineyard, to keep the vines, but also the surrounding land and creatures that call it home, h...
read more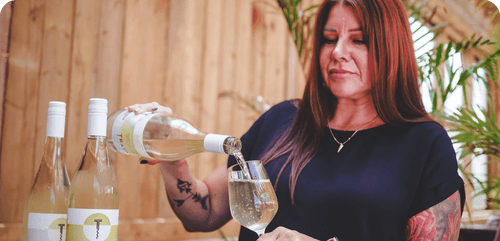 Meet the team: Corrina Green
Behind every winery in Prince Edward County, you will often find an inspiring story about someone following their passion for wine, the soil, or the potential of this region. Whether they are the o...
read more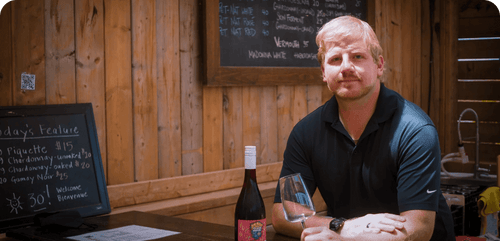 Meet the team: Josh Weaver
If you're heading to the patio at Traynor this season, chances are you are going to be greeted by the smile of Traynor's Retail Manager, Josh Weaver. He takes pride in creating memorable guest expe...
read more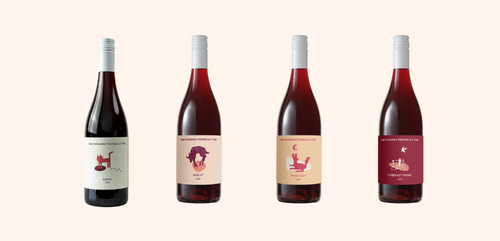 Behind the label: Paul Johnston and Sophie
You might have noticed that the newest wine releases from Traynor have a fresh look and feel — a playful touch of whimsy and fun brought to life on the labels. When we asked Mike what inspired this...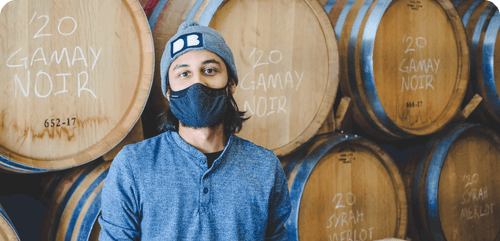 Meet the team:
Richard Narayan
If you have visited the winery over the last few years, chances are you have either met and chatted about wine with Richard, or he was busy behind-the-scenes making some of your favourite wines. In...
read more
When Mike Traynor began his journey in the wine industry, it was as a minimum wage retail worker. He then began working in the vineyards as a minimum wage field worker. It was a struggle to learn the ropes of the industry.

Traynor Family Vineyard is committed to doing things the right way, and that includes treating their employees with respect and fairness. That's why they have implemented a certified living wage program, ensuring that every person who works at their vineyard is paid a wage that meets their basic needs and allows them to live with dignity.

The family believes that everyone who works hard should be able to afford the necessities of life, and they are proud to be able to offer their employees a living wage that is fair and equitable. They know that happy, fulfilled employees are the key to success, and they are committed to supporting and investing in their team.

The certified living wage program at the Traynor family vineyard is just one way that they are demonstrating their commitment to social and environmental responsibility. It is a program that they are proud of, and one that they believe sets them apart as a leader in the industry.

Our team is 100% local, diverse, and building a life with us. We are proud to be Canada's first Certified Living Wage Winery.