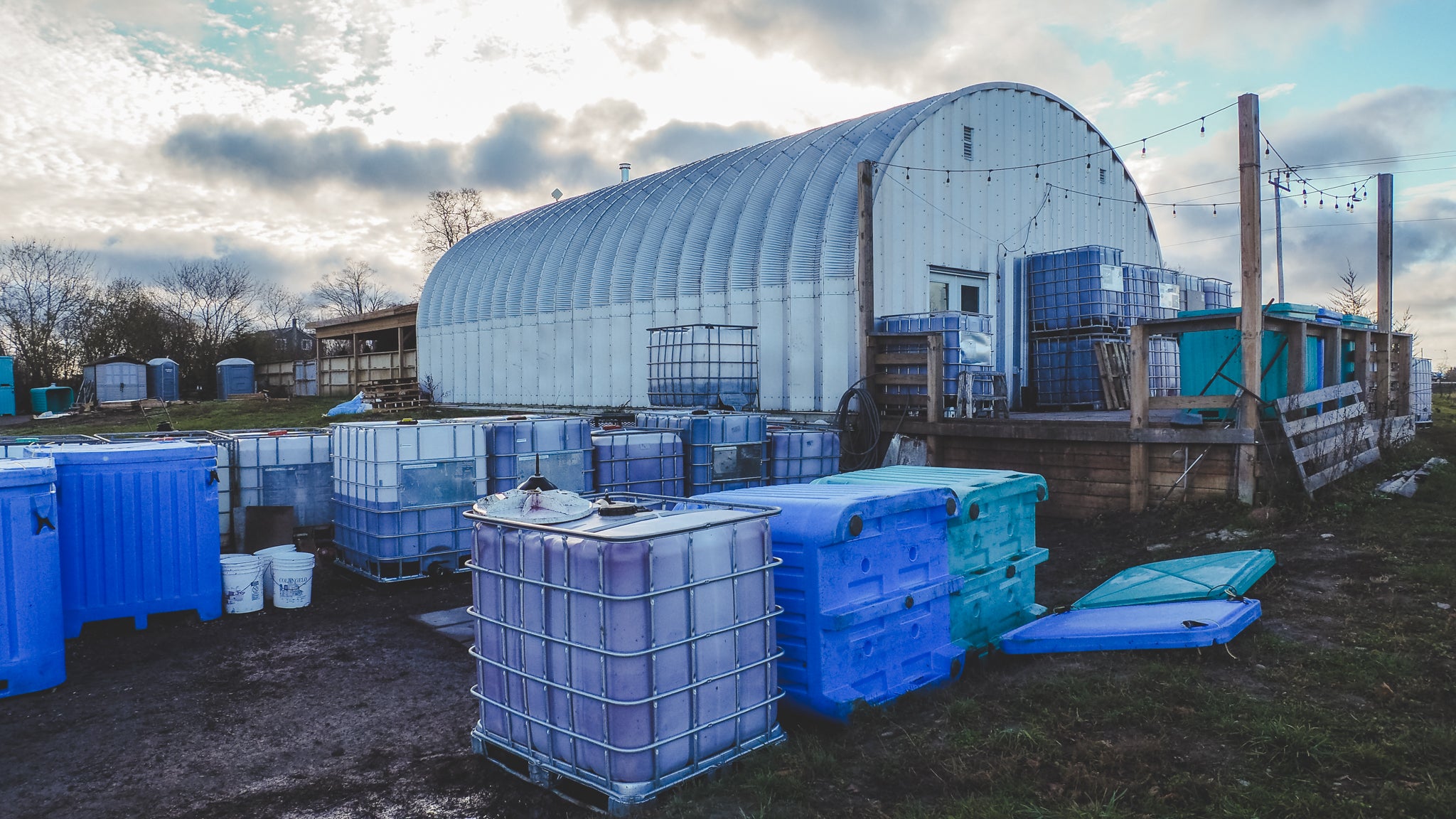 Well, we did it. The holidays are finally upon us and it is time to happily wave goodbye to the year that was 2020. The team at Traynor is ready to take a bit of time off to rest and get ready for new and exciting projects in early 2021 — including some new releases! For the final vineyard update of the year, we decided to chat with Mike Traynor, owner and winemaker at Traynor Family Vineyard, and see what he has planned for the holidays and what he thought of the year that just passed. 
HTB: What was the most challenging part of 2020 at the winery?
Mike: Growth. Managing the logistics of being a small winery that is way over capacity. I mean, look at all the wine in here. Trying to do things efficiently and figure out this jigsaw puzzle — making sure volumes are lining up to fixed capacities. We don't want a bunch of small ends sitting around unaccounted for that will ultimately spoil. 
HTB: What was your best-selling wine in 2020 at the tasting room?
Mike: The Ophelia Piquette. We made this wine on a bit of a whim just to see what would happen with it, and it exploded. It was pretty cool to experience. 
HTB: What about your best-selling wine in 2020 online?
Mike: Probably the Ophelia Piquette again. It's light and easy to drink, and people seem to love it. Between the Piquette and the Pét-Nats — they really took off this year. 
HTB: What was your go-to bottle of wine from Traynor in 2020?
Mike: It changes with the season. Earlier in 2020 I was drinking a lot of the Pét-Nat, then shifted to the Skin Fermented Chardonnay. By spring I was all about the Piquette. In the summer I consumed a lot of our Sauvignon Blanc. Now that it is getting colder, I am drinking the Pinot Noir and the Alta Red. 
HTB: Do you have a go-to bottle of Traynor wine for the holidays? What do you like to pair it with?
Mike: We have gone through quite a few Pét-Nats recently because it is our newest release — it's still very fun and exciting, and the Pét-Nat itself is really evolving right now. What to pair with the Pét-Nat? A good time. In truth, during the holidays we really love stocking up from other wineries too, there's such a huge selection and it's great to see (and taste) what the wine world is doing. 
HTB: Do you have a favourite holiday cocktail with the Traynor Vermouth?
Mike: I like doing a Manhattan. It's my jam with the Haberdasher right now. Keeping it classic. 
HTB: It's finally time for the holidays. Are there any holiday traditions you have at home or at the winery?
Mike: We celebrate everything. With our kids at home, we want to be able to introduce them to all sorts of traditions and cultures through the holidays. We celebrate Christmas and Hanukkah, but we also celebrate holidays like Chinese New Year together as a family. Our family is extremely diverse, so we want to make sure everyone has a chance to learn and celebrate all of our different backgrounds — oh, we also consume a lot of wine.
HTB: What are you most looking forward to in 2021?
Mike: It not being 2020 anymore.
HTB: First three words that pop into your mind that summarize 2020?
Mike: What the f*ck?!, haha.
Thank you for following along this year and we hope you have a happy and healthy holiday season. We will be back in 2021, but for real time updates be sure to check the winery out on social media @traynorvineyard.